Ok, look. Before we get into today's Corona Journal, there are a couple of things that need addressing.
Firstly, I apologise for the amount of distress caused by admitting that I was listening to So I Got To Thinking before I had seen a single episode of Sex and the City. If it's any consolation, I needed a new podcast to keep me company on my state-sanctioned daily exercise and someone recommended this podcast, plus one of the hosts (Juno Dawson) is an author/public figure I really admire. Still, I know it's weird that I was listening to it having never seen Sex and the City but, as you may have heard, we are living in unprecedented times so a bit of weirdness is surely to be expected. I still think my urge to throw a mug out of the window was weirder.
Secondly, here is a before and after of boyfriend's hair. Picture 1 is the a day after I'd had a go at cutting it. To cut myself some slack, I'd had a couple of glasses of wine and it was low lighting and I'd never used clippers before or even seen a man have his hair done. ALSO everyone said it looked fine from the front. Picture 2 is after flatmate helped save the day with a beard trimmer.
Right, anyway, back to what we all really came here for: ME.
8:30am Wake up and am so tired that I feel hungover.
11am Struggle through two lessons; M is duly impressed with the piece of plastic shite.
12pm Boyfriend suggests we do a Joe Wicks workout. I have a serious case of the Can't Be Arseds, but we turn the TV on anyway and Mr Wicks leaps onto the screen with a harrowed look in his eyes. He looks like a small part of him has died and a big part of him is really regretting saying he'd do this every day. Poor ol' Joe.
2pm It's gorgeous outside, so I walk to the park. Spread out my picnic blanket. Eat grapes and saucisson and drink a beer in the sun. Weird combination, but it was what was left in the fridge after not having done a Big Shop for weeks.
5pm Have had a gorgeous afternoon. Rang a pal and chatted with her for an hour and a half, read my book for a bit, had a snooze, and then boyfriend came to meet me and I got us ice creams from the van on the corner.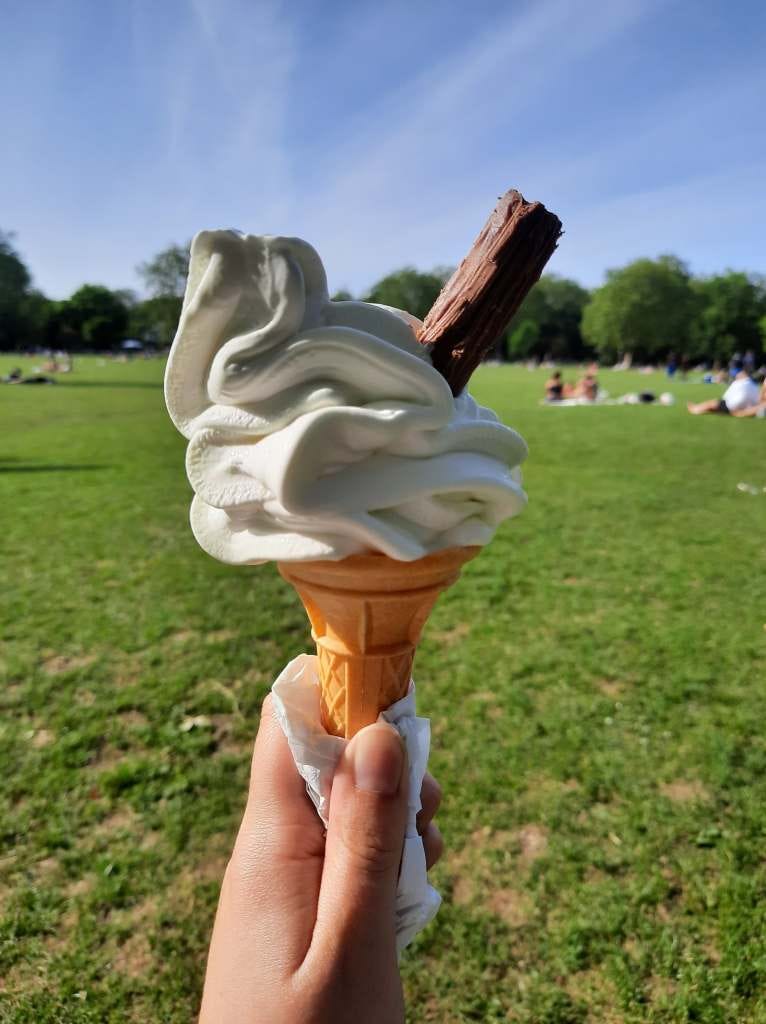 7pm After a fun jaunt to Sainsbury's, I get home and panic because I haven't seen any Sex and the City for days. Watch 3 episodes and immediately feel better.
8pm The theme of today is clearly 'can't be bothered' because for dinner I have a plate of oven chips from the freezer.